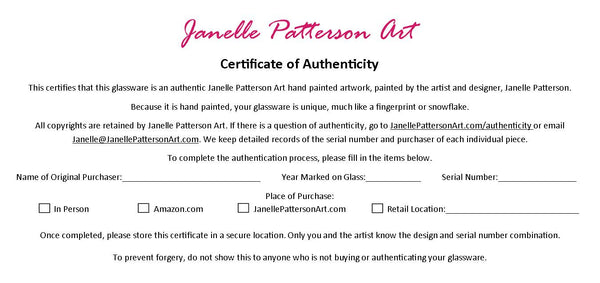 Certificate of Authenticity Order Form
Beginning in 2017, every piece of glassware Janelle hand paints will have a signature and a serial number on the bottom. 
It will also be accompanied by a Certificate of Authenticity to prove it's a Janelle Patterson original. 
To read more about why we're doing this, click here. 
If you didn't receive a Certificate of Authenticity with your 2017 piece or if you need certificates for your pre-2017 piece, order them below. The charges are to cover the costs of printing, delivery, and the administrative time to verify your piece is an original.