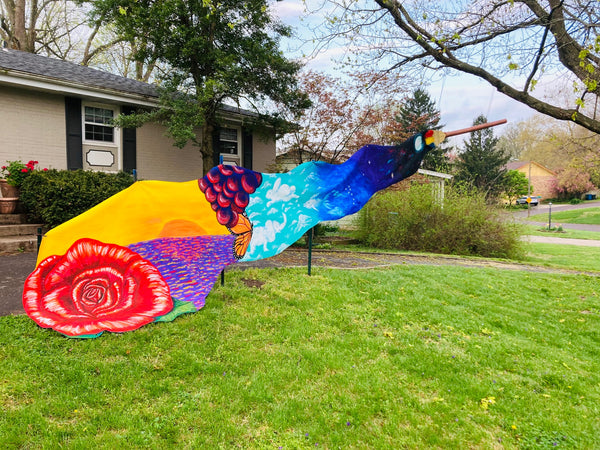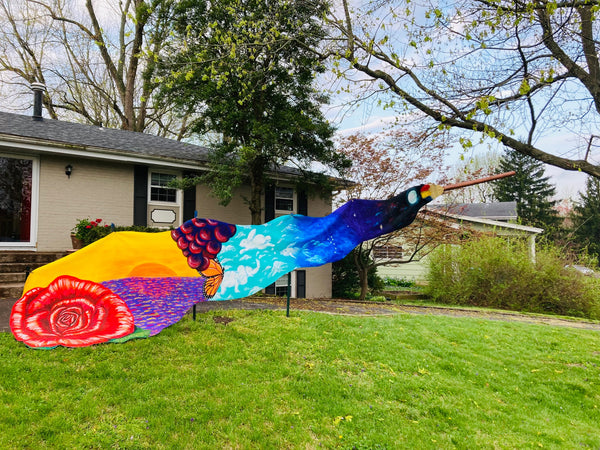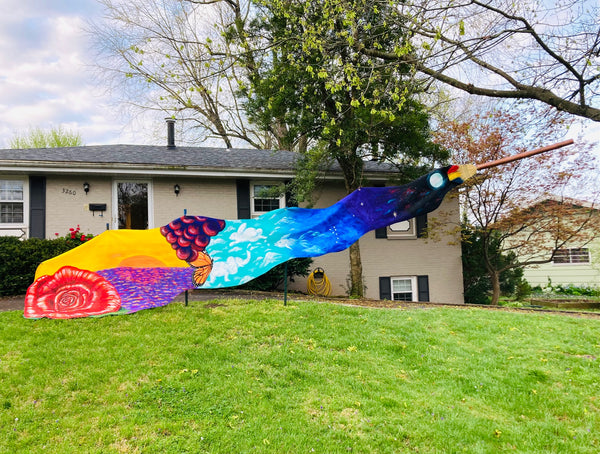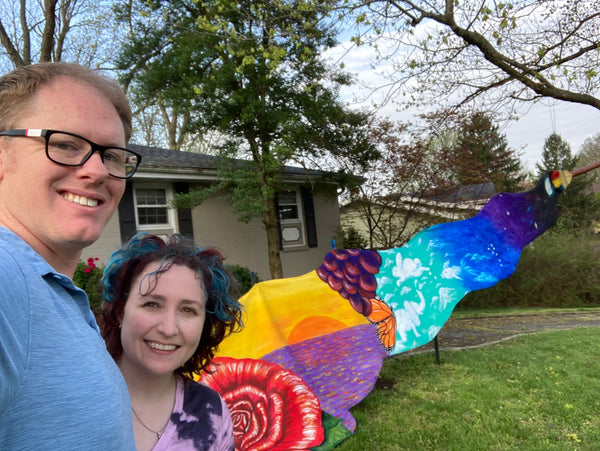 Paint Your World in Wonder - 2022 LAWN Painting Installation
This year's L.A.W.N. (Lawn Art With Neighbors) exhibit is dedicated to the students, parents, teachers, and school personnel who drive and walk past our house each day.  

The bright and whimsical imagery and composition of our piece this year is a hopeful reminder that each day they hold the brush of decisions for their lives.  We love the challenge of using that brush to follow curiosity and ingenuity toward a life of adventure, innovation, and exploration of our world. 
About L.A.W.N.

L.A.W.N. is a city-wide public art exhibition made for front lawns by community members located in the greater Springfield, Missouri area. Created as a grassroots project focused on connecting our vibrant community, L.A.W.N. seeks to empower public art made by the people as a contribution to Springfield and the greater Greene County area's sense of place and the built environment we all share. 
Learn more and find other L.A.W.N. installation sites

About the Artist

Janelle Patterson is the owner of Janelle Patterson Art located in Springfield, Missouri. 
She's been working as a professional artist for 9 years and absolutely loves her work.  
After completing her Bachelor's and Master's Degrees in Art Education at the University of Missouri-Columbia, Janelle moved to southwest Missouri and taught high school and elementary art before pursuing art full time. 
Janelle specializes in painting bold, colorful subjects on both canvas and functional glassware and loves new opportunities to create.