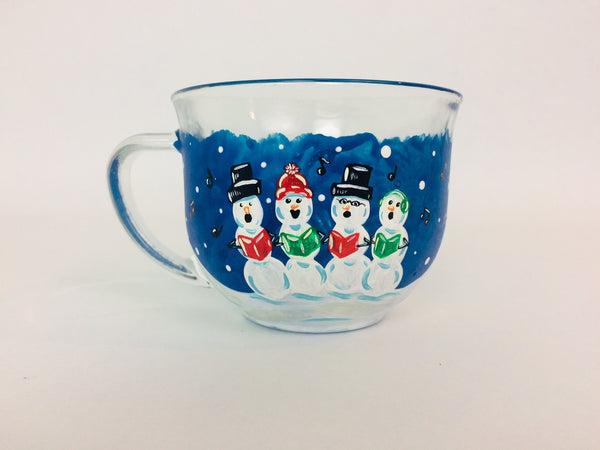 Snow Carolers Glass Mug
Snowed in or just needing something warm? Reach for this delightful Snow Carolers glass mug. This glass mug is the perfect size for coffee, hot chocolate or even soup or cereal!
Like all our glassware, this mug is a functional works of art, hand painted and packaged by the artist and designer, Janelle Patterson. 
This mug is ready to give as a present for yourself or that special person in your life. It's the perfect gift for women, birthday, anniversary, wedding, house warming party, moms, sisters, and friends. 
A few more details:
18 oz. capacity
100% food safe
Hand wash recommended (but we have customers who run everything through the dishwasher)
3-1/2" inches tall
4-3/8" diameter (5-5/8 with the handle)